WebIT specialise in the creation of online systems, which is also referred to as a web based system or a web app. An online system has many advantages over a desktop application including reduced costs, they are more manageable and highly deployable. Two of our examples are below: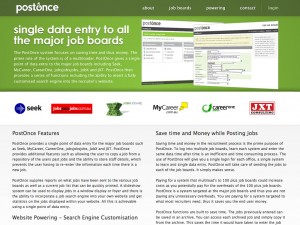 PostOnce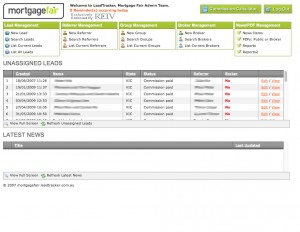 Leadtracker
Advantages of a web online system include:
No Installation for Online Systems
Web based software does not require an installation processes or hard drive space. Whenever it is used, it is always the latest version. At the same time it can provide the functionality of desktop application with no loss in look and feel.
Online System updates are seamless
Instead of having to patch each and each individual user, upgrades are done by webmaster on the server and each user uses the updated version the next time they log in.
An online system is available anywhere, anytime
The online system can be accessed on any PC with an internet connection at any time.
An online system has a lower cost
An online system has no boxes, printed manuals or expensive shipping costs. Thus a web based systems will result in a lower cost!
An online system can be made to work on a mobile
Unlike desktop applications an online web based system can be made to work on a mobile device.